Fosjoas K2 two-wheeled electric scooter can effectively relieve traffic jam, especially in bad weather and difficult road condition.
17, September 2016: Recently, it is the rainy season of every year. Generally speaking, it will continue for a month. This month of every year really makes people crazy, because it is too difficult for them to go to work as usual. It may cost people 200% more time than usual to get to a destination. However, everything will be different if people are willing to change their travel transport to Fosjoas K2 two-wheeled electric scooter. The journey to work, to school or to other destinations will be as smooth as that in sunny days. What is more, the congested traffic will be greatly relieved. How could it do that?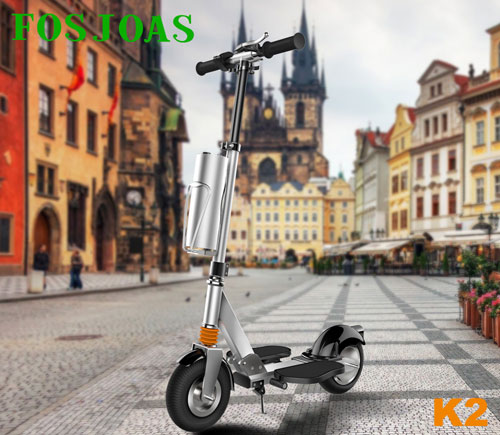 In the very first place, Fosjoas K2 electric scooter is suitable for all weather conditions and road conditions. On the one hand, it adopts up-equipped battery unit and thus it won't be wet by water on road or rains from the sky. Then, people can ride it at ease. On the other hand, Fosjoas K2 electric scooter is equipped with two small but powerful tyres. They have excellent traffic ability and stability. Meanwhile, these two tyres are made from magnesium alloy that ensures better grip. Therefore, it can run on bumpy road even if it is covered by water. The small Fosjoas K2 can weave among crowds smoothly and won't be hindered by congested traffic anymore.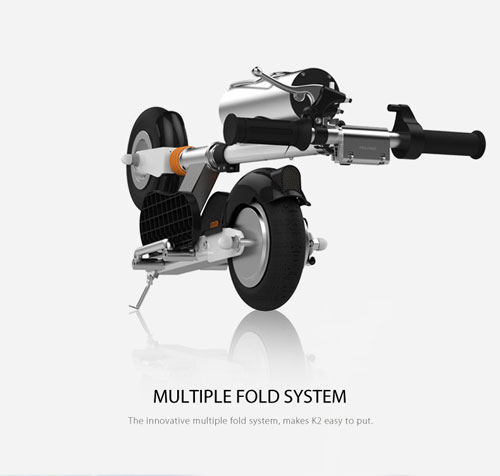 Fosjoas K2 intelligent electric scooter offers very comfortable riding experience, which benefits from anterior standing riding mode and foldable pedals that are made from matting material. The pedals have great skid resistance and ensure riding safety in rainy day. Besides, it is equipped with brake assist system, which can increase the brake force so as to shorten braking distance when emergency happens. Now that Fosjoas K22-wheeled electric scooter offers high-efficiency riding and comfortable riding experience, it must be able to relieve traffic jam in rainy day.

For Media Contact:
Person Name: Jason
Company: Moben Intl (England) Co., Limited
Address: London, UK
Email Id: moben@fosjoas.com
Website: http://www.fosjoas.com/